The NEMA Board of Management is composed of the following:
The Chairman
The Principal Secretary of the Ministry for the time being responsible for matters relating to the Authority of an officer of the Ministry designated in writing by the Principal Secretary.
Six members, not being public officers, appointed by the Cabinet Secretary, Ministry of Environment & Forestry.
The Principal Secretary in charge of finance or his representative.
The Attorney General or his representative.
The Director-General who is the Secretary of the Board.
The current board of management is as follows: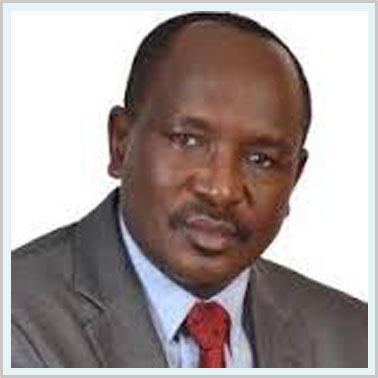 Mr. John Konchellah - Board Chairman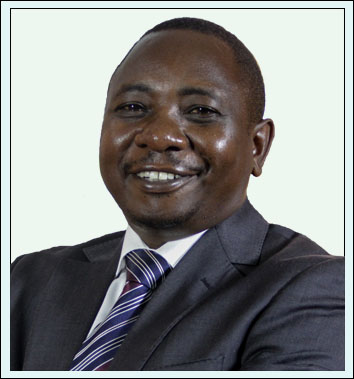 Prof. Geoffrey Wahungu - Director General
Prof. Geoffrey Wahungu is the Director General of National Environment Management Authority. Prof. Wahungu holds a Bachelor of Science and a Master's of Science in Wildlife Management from Moi University. He has a PhD in Ecology from the Griffith University, Australia. Prof. Wahungu has published widely and is a Board member and reviewer in various Environmental Journals.
Prof. Wahungu has over fifteen years' experience in research and monitoring, wildlife and community conservation and enterprise development in Eastern Africa. He also has a wealth of experience as lead consultant in regional and national ecological, social and Environmental Impact Assessments.
Prior to joining NEMA, Prof Wahungu was the Dean of Natural Resources and Environmental Studies at Karatina University College, a constituent college of Moi university.
Ms. Agnes Yobterik
Agnes Yobterik is the Alternate member of the Principal Secretary Environment and Forestry. She holds a B.Sc. in Forestry from Moi University, M.Sc. in Forestry from University of Toronto, BA in Development Studies from Kimmage DSC/MSTCDC Arusha and undergoing a PhD at Moi University (Chepkoilel University College)
She is currently working with the Ministry of Environment, & Forestry as the Director of Programs, Projects and Strategic Initiatives within the Directorate of Environment. She participated as a member of the National Task Force for the Vision and Strategy Development for Lake Victoria and its Catchment, a document that formed the basis for the formation of the Lake Victoria Basin Commission, Worked with Lake Victoria Environmental Management Project (LVEMP), which was a World Bank GEF/IDA funded project under the Ministry of Environment and Forestry as Community Participation Officer in the project.
She has also worked with Action Aid Kenya as the Programme Manager for their Kapsokwony Development Programme in Mt. Elgon District. She worked as Assistant Research Officer with Kenya Forestry Research as well as at the National Agroforestry Research Centre, Maseno as a member of the Nutrient Management programme. She is the Founder member of the Kenya Professional Association for Women in Agriculture and Environment (KEPAWAE) whose main focus is the rural Kenya farmer with particular emphasis on the women farmer.
Mr. Alex Mbuvi
Mr. Alex Mbuvi is a Senior Principal State Counsel in the Legal Advisory Division at the Office of the Attorney General and Department of Justice.
He holds Bachelor of Social Laws, Bachelor of Laws degrees and a post-graduate Diploma in Law.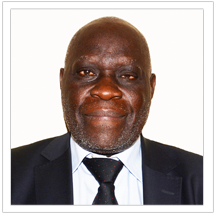 Prof.Barnabas Njiru Mitaru
Barnabas Njiru Mitaru is a professor of Animal Production. He holds a Ph.D in animal nutrition, University of Saskatchewan, 1982, MSc. in Animal production, University of Nairobi, 1979 and BSC in agriculture, University of Nairobi, 1974.
He currently works as a professor of animal production at the University of Nairobi having previously worked as an associate professor of animal production at the same university. He has also worked as an Adjunct Professor at McGill University, Canada as well as a senior lecturer of animal production at Nairobi University among others.
His academic and research experience runs through several years of working with different organizations. These research activities have led to enhanced development activities, especially in drylands. In particular, Prof Mitaru has advanced interest in research in sorghum and millet and feed in the Eastern and Central Africa.
Prof. Mitaru has also held various professional responsibilities among them as vice-president at the World Association of Animal Production between 2000 and 2008.
Being appointed as a board member at NEMA brings in a vast knowledge in management having previously served as a board member at Embu Water and Sanitation Company Ltd and Chairman, Gachoka Constituency Development Fund (CDF) committee.
Teresia Mbaika Malokwe
Augustino Neto
Halima Ware
Dr. Juma Ngeywa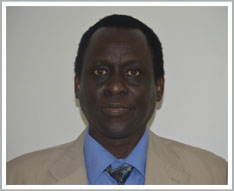 Mr. Memusi
Prof. Peninah Aloo Obudho