The adaptation fund site in Marsabit County is located at Waldaa, Sololo sub-county. The area experiences prolonged drought throughout the year. In this area Kenya Red Cross Society (KRCS) has embarked on early recovery initiatives aimed at opening up land under irrigation in Waldaa as a disaster risk reduction strategy and enhancing food security.
Kenya Red Cross with local people will construct water pans to supply water for domestic and irrigation to improve resilience and adaptive capacity to climate change of the rural poor. Water harvested during the rainy seasons will be used in irrigation. Modern farming methods which are climate SMART (pressure compensated drip irrigation) will be adopted and solar energy will be used to power the pumping equipment's , which will reduce fuel use and minimize any harmful emissions to the environment.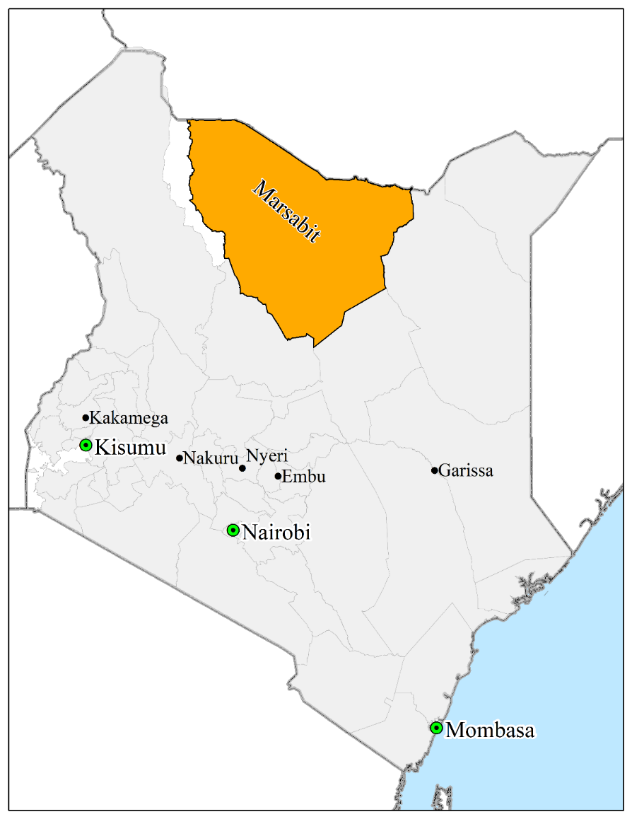 The programme will also contribute to up scaling of already established systems where 60 acres of land has already been piloted and significant level of success demonstrated. Ultimately this will enhance rural development; increase economic activities, social development and environmental management and build greater adaptive and transformative capacity of the target community.
The specific activities are distribution of 1000 Fruit trees in Waldaa location and Construction of a fruit processing plant, Irrigation of 64 acres in Waldaa farm, Training for farm committee and Water Management Committee, provide post-harvest-storage solutions and Farmer support groups, install 5 solar water pumps, Construction of 2 water reservoirs for irrigation water and Establishment of Automatic Weather Station (AWS) in Waldaa farm.