Kenya, through the Cabinet Secretary for Environment and Forestry, Mr. Keriako Tobiko will be chairing the Conference of Parties to the Nairobi Convenction for the next two years. Kenya was elected to head the convection during the COP 9 conference held in Mombasa on 30th and 31st August 2018.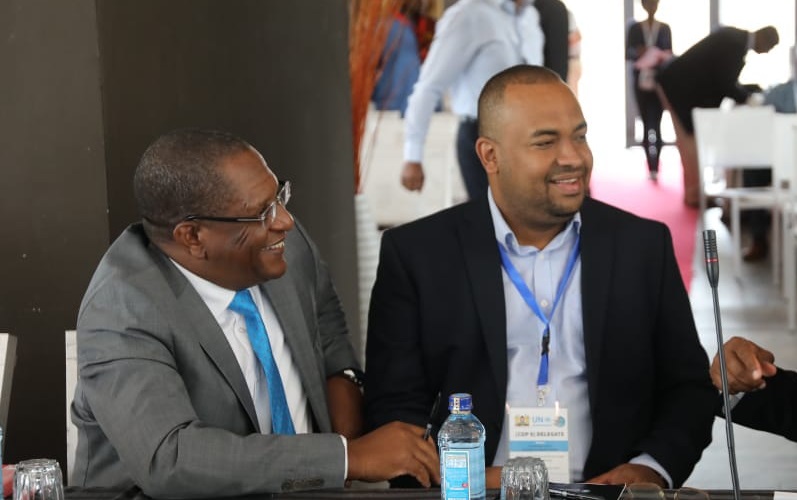 Environment & Forestry CS, Keriako Tobiko and outgoing COP to Nairobi Convection chairman, Mr. Wallace Cosgrow of Sychelles during the conference in Mombasa
This year's theme was 'sustainable Ocean Economy for Wealth Creation' and focused on tapping into the blue economy opportunities through the 2030 agenda on sustainable development. This is an initiative by the Western Indian Ocean states, private and public sector as well as the civil society groups to aid in the sustainable exploration of the coastal resources.
The conference was hosted by the Ministry of Environment and Forestry in collaboration with the UNEP. The conference was opened by CS Mr. Keriko Tobiko and was attended by ministers of member countries among other delegates.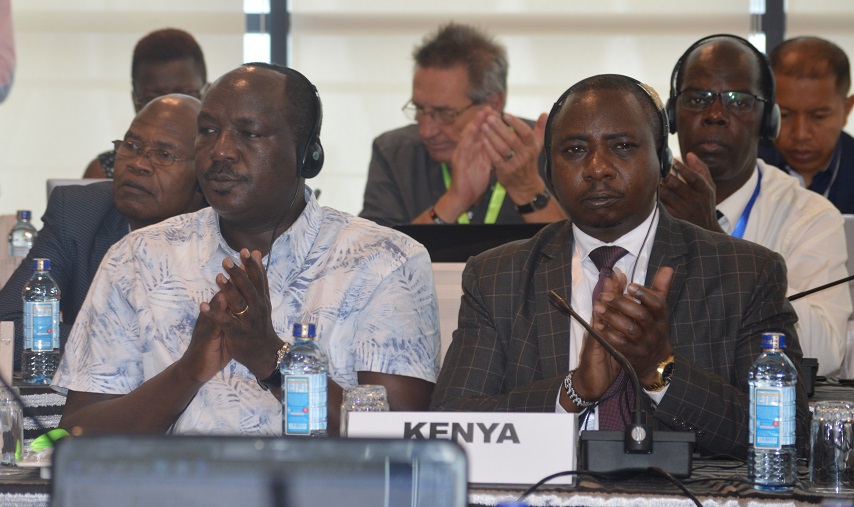 NEMA Chairman Mr. John Konchellah (L) and Director General Prof. Geoffrey Wahungu who represented the Kenya during the COP 9 conference in Mombasa
NEMA was represented by NEMA Director General Prof. Geoffrey Wahungu and Board chairman, Mr. John Konchellah.Among the member counties who attended the conference that attracted over 200 delegates were Comoros, Mauritius, Mozambique, Madagascar, Seychelles, South Africa, Tanzania and Somalia.
The Nairobi convection operations begun in 1996, with the aim of controlling and addressing the increasing rates of coastal areas and the oceans. The core principles which form the basis for the COP operations are the sustainable exploration and the use of coastal resources by member states.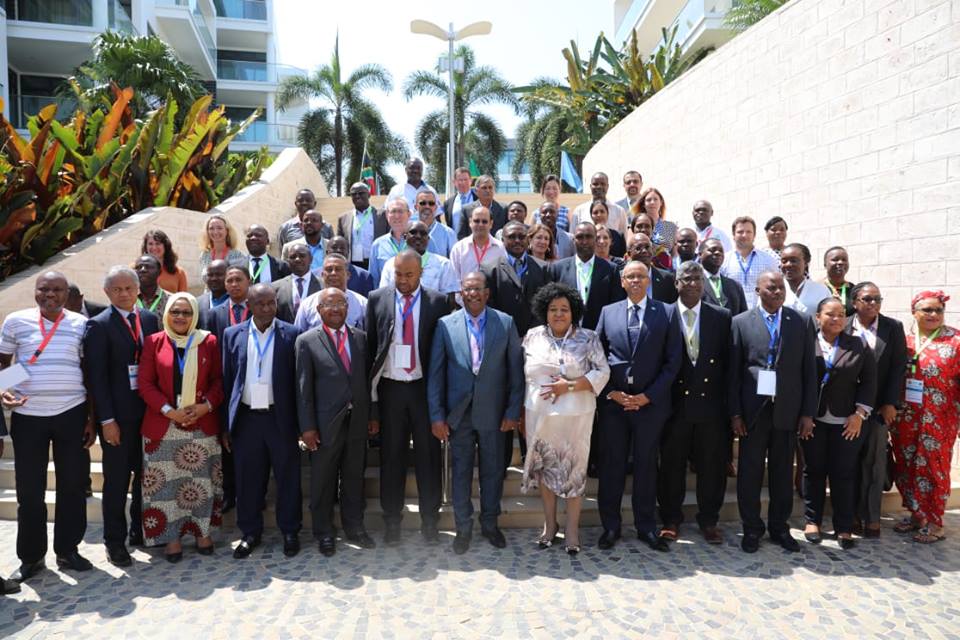 Delegates during the COP 9 conference in Mombasa English Point Hotel