The NEMA Director General, Prof Geoffrey Wahungu has advised Kenyans to stay vigilant as the country continues to experience heavy rains. Prof. Wahungu was speaking on 15th March 2018 while visiting a section of Nairobi River at the Kirichwa Kubwa River along St. Mary's Primary School, where large amounts of plastic bottles had been washed by floods.
Cautionary Notice on Status of floods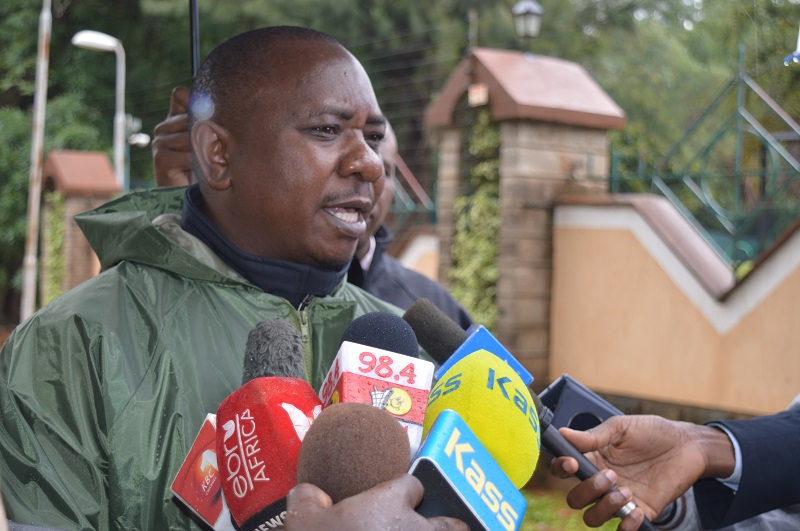 NEMA Director General Prof. Geoffrey Wahungu addressing media at Kerichwa Kubwa river along St. Mary's Primary School in Nairobi
Prof. Wahungu stated that naturally , floods clean up the environment and plastics and debris being witnessed in several parts of the country following heavy rains should heighten efforts to fight pollution from plastic bottles. He urged counties to mop up plastic bottles that have contributed to the blockage of drainages leading to overflowing in major areas in Nairobi and other parts of the country.
Prof. Wahungu added that plastic bag ban that is under implementation has successfully resulted in cleaning of the environment. He added that the Authority is in talks with stakeholders to ensure that the take back scheme of plastic bottles is in place by April 1.