Less than 20% of e-waste is formally recycled, with 80% either ending up in landfill or being informally recycled – much of it by hand exposing workers to hazardous substances.
The Authority is implementing the African Environmental Health and Pollution management project (AEHPMP). The program is a Global Environment Facility with World Bank as the Implementing Agency.
The project is implemented in five African countries notably; Kenya, Tanzania, Zambia, Ghana and Senegal with World Bank as the Implementing Agency.
The project is founded on the basis that Electronic and e-waste commonly referred to as e-waste is emerging as one of the most critical environmental challenge globally, regionally and nationally.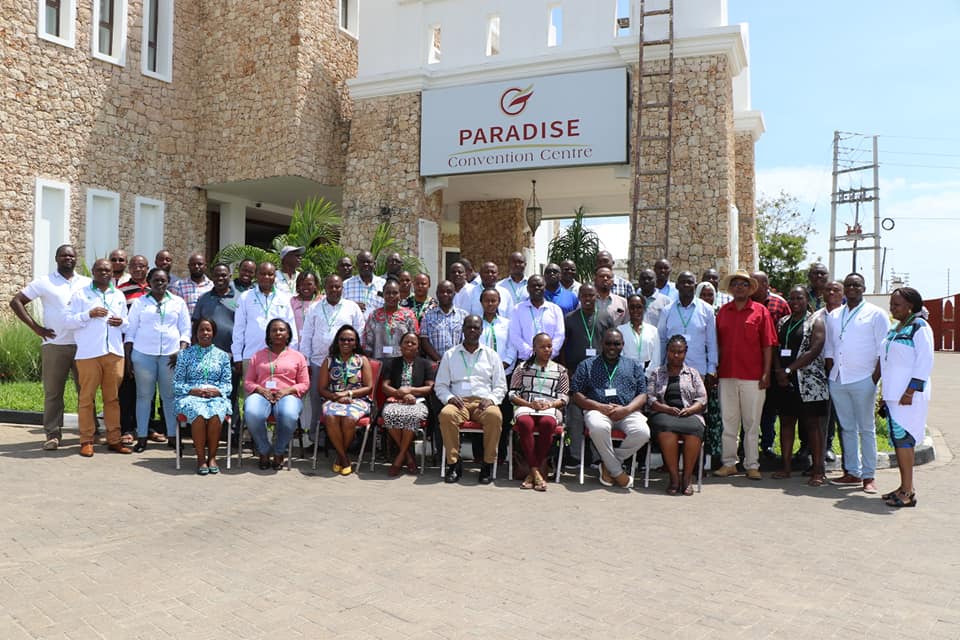 Participants during the training
Currently e-waste accumulation is reaching unsustainable level and owing to management challenges, they are becoming a major source of environmental pollution. In Kenya, electronic waste is the fastest growing waste component, with an estimated 51,300 tons of electronic waste being generated in annually.
It is in this regard that NEMA in conjunction with Africa Waste and Environment Management Centre (AWEMAC) is conducting a trining on e-waste management in Kenya at PrideInn, Mombasa.
While making the introductory remarks, the project coordinator, Dr. Charles Lange called on stakeholders and Kenyans in general to be more conscious of their e-waste and dispose it wisely to facilitate recycling to maitain a clean and healthy environment.
The group also visited Waste Electrical and Electronic Equipment Centre (WEEE Centre) in Mombasa to learn about e-waste recycling and circular economy.
The aim of the training is to build the capacity of County and national government officials to handle e-waste in the country.