A delegation of members of parliament from Uganda paid a courtesy call to NEMA on 31st October, 2018.
They were received by Environment and Forestry Principal Secretary, Ali Noor Ismail, NEMA chairman, John Konchellah, Board of management and Director General, Prof. Geoffrey Wahungu.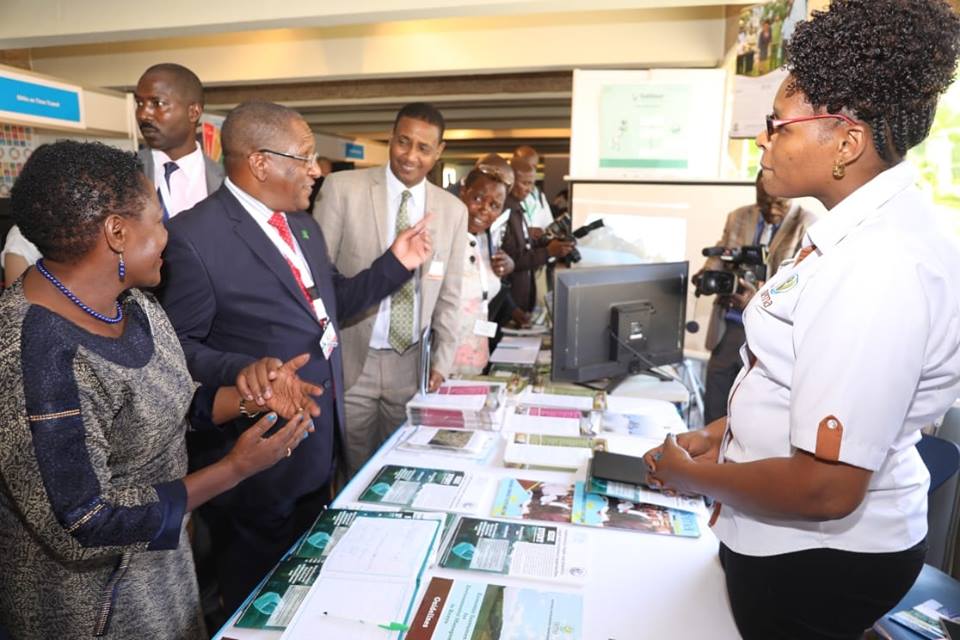 Enviornment and Forestry PS, Ali Noor Ismail, Ugandan delegation, NEMA Chairman, DG NEMA during a meeting at the Director General's office
Welcoming the delegation, NEMA Chairman, John Konchellah stated that the Authority was delighted for the visit as it was a good sign that NEMA was on the right track of achieving her vision of becoming a world class environmental management Authority.
Mr. Konchellah stated, "Looking at the ban one year on, we are proud as a country to note an 80% compliance. This was as a result of the education and sensitization done on the citizenry in addition to the enforcement action which is ongoing. So far NEMA has been able to make more than 500 arrests of both manufacturers, distributors as well as small traders and prosecute 258 cases in addition to seizing mounds of the banned plastics."
The guests during the meeting at NEMA Boardroom
The delegation also sought to benchmark Kenyans environmental matters including the Kenya's journey towards plastic bags ban as they look forward towards implementing the ban in Uganda.
Previously, NEMA Director General has alluded that the fight against plastic bags one year on was being hindered by neighboring countries that had not yet banned plastic bags. Hence, the bags were being smuggled into country through the porous borders.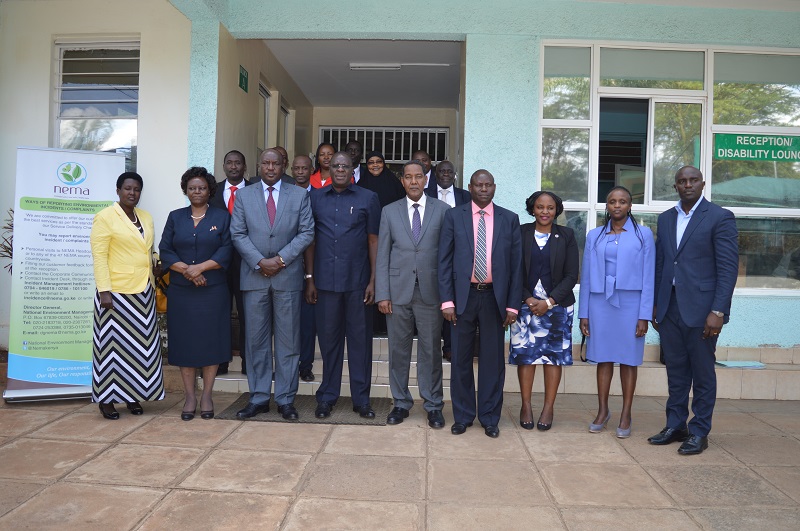 NEMA Board of management and Ugandan Parlimentarians in a group photo at NEMA HQ