NEMA Board of Management undertook a tour of Nakuru and Narok Counties to appraise itself with environmental challenges within these counties. The tour ccame in the wake of recent public outcry, media reports on the industrial activities that were impacting negatively on the environment.
Itare Dam Field Visit
The Board visited the Dam to check on progress on the ground with keen interest on Resettlement Action Plan and EIA license conditions.The Board established that the construction of the dam was on course and that the Government is dealing with the compensation issues. The board noted that the Authority should facilitate coordination of other lead agencies to closely monitor compliance with the license conditions of this project to avoid violations that may cause future environmental stress.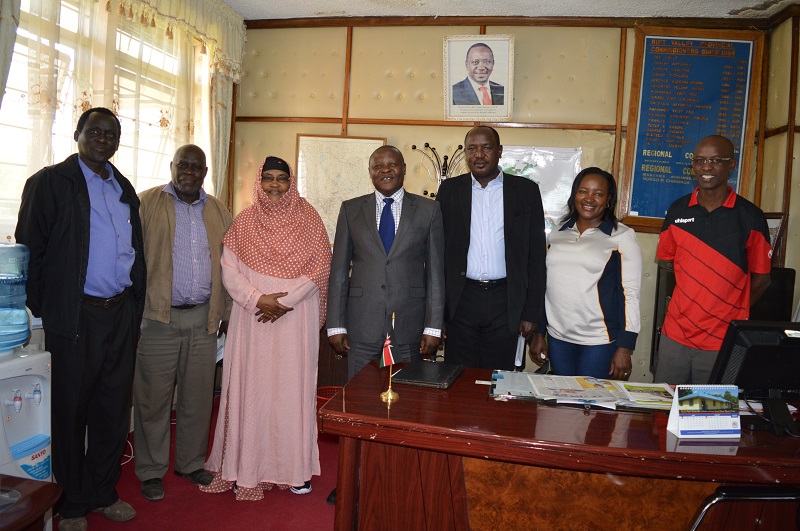 NEMA Board members with ift Valley Regional Commissioner, Mongo Chimwanga during the visit
NEMA board members at Itare Dam during the visit to the dam.
Kilimapesa Gold Mining
Early this year there was a pollution incident at the gold mining facility where 20 cows died as a result of drinking contaminated waste water from the facility. The Board had an opportunity to evaluate the effectiveness of enforcement action taken by NEMA to prevent further pollution. The Board is not satisfied that the facility has put in place adequate pollution prevention measures to protect the environment. As a result, the Authority is working on stringent measure to ensure the company fully complies with the environmental requirements. This will apply to all gold mining facilities in the country because they use very toxic chemicals. The board has also directed that such high-risk facilities should have permanent environmental health and safety experts at all times as a requirement for licensing.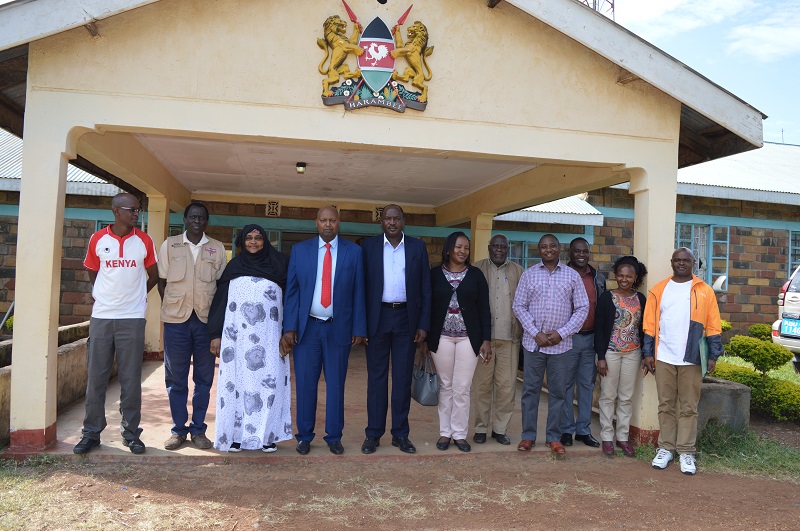 NEMA Board when they paid a courtesy call to Deputy County Commissioner, TransMara West, Mohamed Hassan
Inspection at KilimaPesa Gold Mining factory
TransMara sugar factory
The factory had received negative environmental publicity as a result of a pollution incident that occurred on 2nd October 2018. The Authority quickly responded to the incident and the Company was directed to put in place pollution prevention measures. During the visit, the board saw the measures the company had put in place to prevent effluent discharge into the river and was satisfied with the progress. However, there was need for closer monitoring to ensure all measures are completed within the agreed timelines. The Board also directed NEMA to station a competent officer at Transmara Sub-county to ensure environmental compliance with facilities in this region because the county headquarter is far. Speaking to the media during the visit, NEMA Chairman, John Konchellah stated, "The companies affected should adopt cleaner production principles that aim at improvement of production process, monitoring the product cycle from beginning to end and incorporating environmental concerns in the design, process and final disposal of wastes generated."