The preparatory meetings for World Environment Day (WED) 2018 have begun in earnest. WED is an annual event celebrated every June 5th to create awareness and action for protection of the environment. The details of the event are as follows;
The global theme for this year's WED is "Beat Plastic Pollution" where governments, industry, communities as well as individuals are encouraged to come together and explore sustainable alternatives and urgently reduce the production and access use of single-use plastic polluting oceans, damaging marine life and threatening human health. The slogan for this year's event is "Greening the Blue". The event was held at Kwale Baraza Park in Kwale County.
The Deputy President Mr. William Ruto officiated the event. He directed the Ministry of Environment and Forestry to initiate monthly cleanup exercises in all counties in order to reduce pollution and enhance aesthetic value of the environment.
He added that an annual national cleanup day will be established to take place every September and appealed to all Kenyans to embrace alternative carrier bags following a government ban on plastics last year. Plastics have been the main pollutant of the environment in the country clogging drainages, killing livestock and threatening the entire ecosystem.
The celebrations were attended by the Environment and Forestry Principal Secretary Mr. Charles Sunkuli, Kwale Governor Mr. Salim Mvurya, NEMA Chairman Mr. John Konchellah and NEMA Director General Prof. Geoffrey Wahungu among a host of other guests including Kwale Governor, MPs from the Coast Region and MCAs.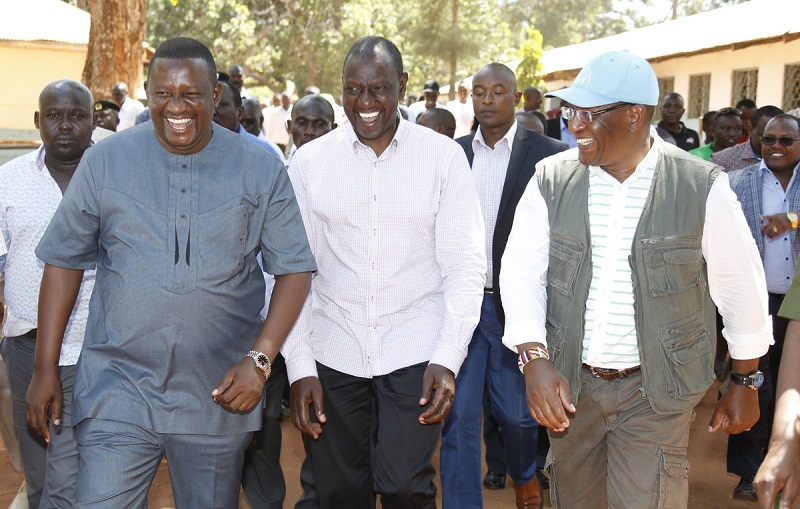 L-R-Governor Kwale County, Salim Mvurya, Deputy President, William Ruto and CS for Environment and Forestry, Keriako Tobiko during the event
Deputy President, William Ruto awards certificates to winners of environmental conservation groups as the Director General, NEMA Prof. Geoffrey Wahungu reads out the names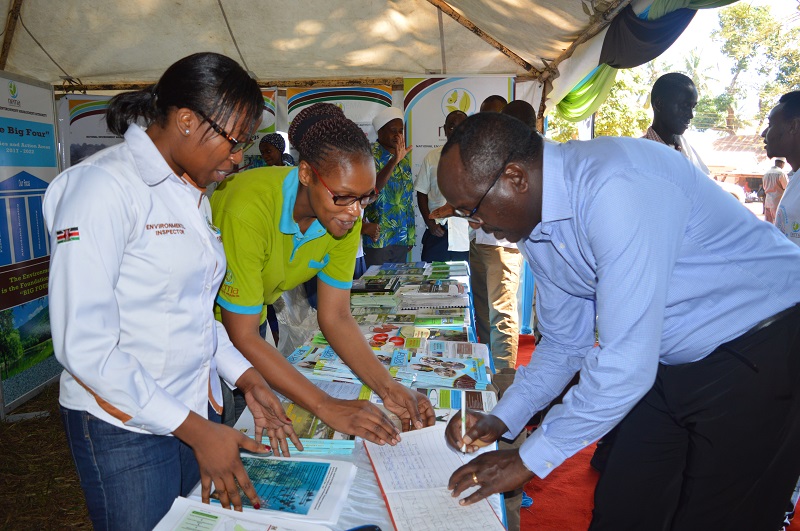 NEMA Chairman, Mr. John Konchellah signs the visitors book assisted by Anne Mumbi and Maureen Kwamboka when he visited the booth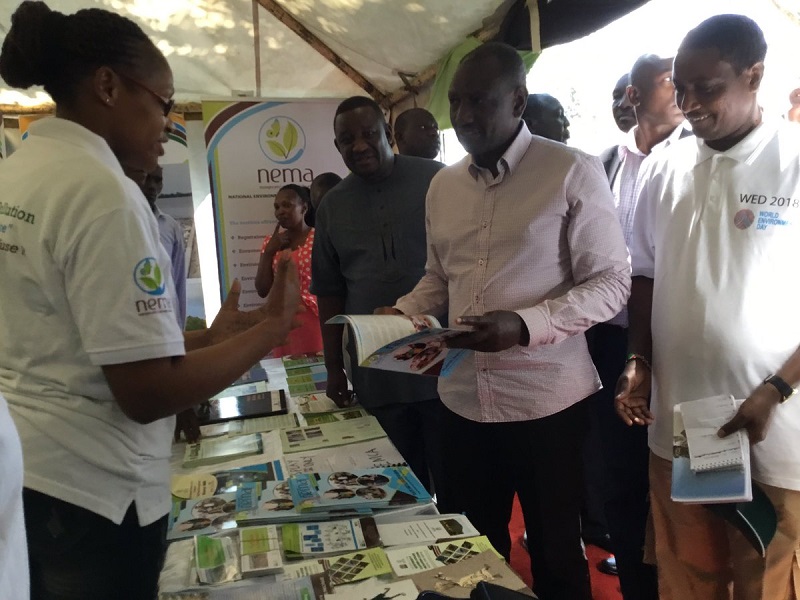 Deputy President, William Ruto accompanied by Kwale Governor Salim Mvurya and Deputy Director EEIPP, Mamo Boru are received by Maureen Kwamboka at NEMA booth
TheWED procession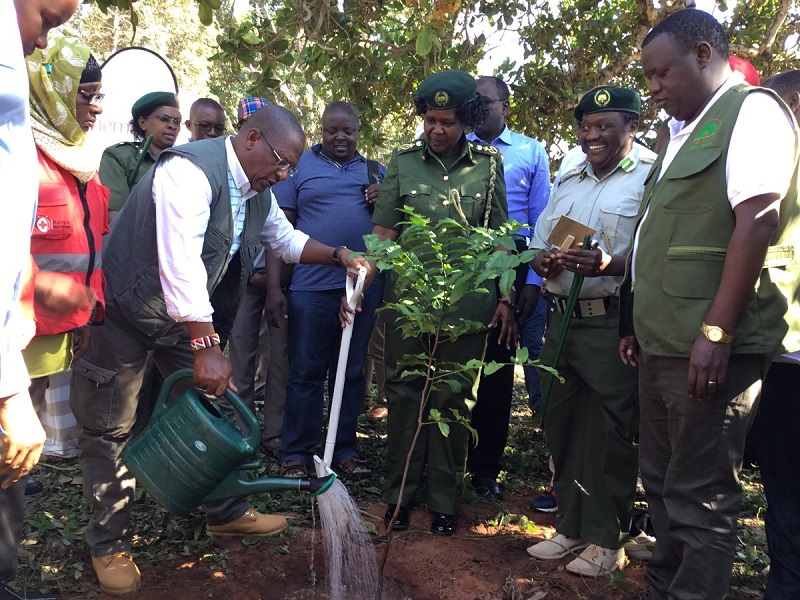 CS planting tree at Kwale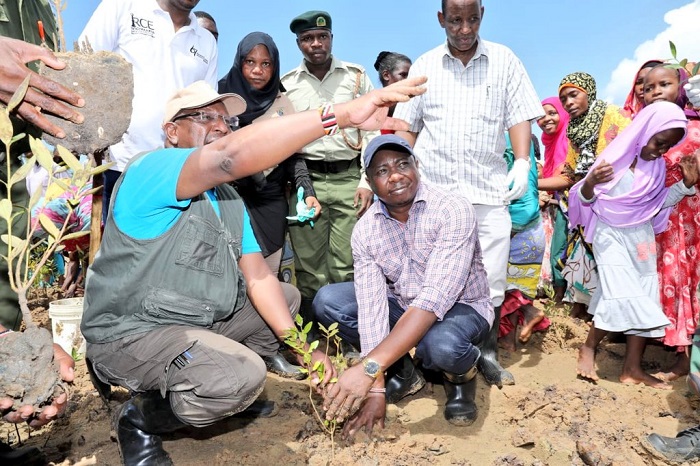 CS Environment and Forestry, Keriako Tobiko with NEMA Director General, Prof. Geoffrey Wahungu during the launch of Mangroves planting at Vanga in Kwale County
Plastic Pollution facts:
• Every year the world uses 500 billion plastic bags
• Each year, at least 8 million tonnes of plastic end up in the oceans, the equivalent of a full garbage truck every minute.
• In the last decade, we produced more plastic than in the whole last century
• 50 percent of the plastic we use is single-use or disposable
• We buy 1 million plastic bottles every minute
• Plastic makes up 10% of all of the waste we generate
(Source: www.unenvironment.org)