World Environment Day (WED) is the United Nations day for encouraging worldwide awareness and action to protect our environment. The commemorations began in 1974. The day involves raising awareness on emerging environmental issues from marine pollution, human overpopulation, global warming, sustainable consumption and wildlife crime.
Theme: Air Pollution, A Silent Killer
Slogan: Hewa Safi, Jukumu Letu (Clean Air, Our Responsibility)
Date: 5th June 2019
Venue: Railways Technical Institute, Nairobi County
Air pollution critically affects the environment and human beings. Generally, air pollution is caused by presence of toxic substances in the atmosphere mainly produced by human related activities.
Approximately 7 million people are adversely affected annually due to air pollution related causes worldwide, 4 million of this population is from developing countries and further, approximately 13 million people suffer from diseases resulting from exposure to ambient (outdoor) air pollution and household exposure to smoke (cook stoves and fuels).
Vehicular emissions contribute to increasing air pollution levels in Nairobi County. Therefore, it is important to use this year's WED event as a platform to create awareness on challenges experienced due to air pollution.
NEMA has partnered with Nairobi County Government in preparation for the event.
Build up activities:
Online art competition, Tree planting, Panel discussion, Golf tournament, Clean-up exercise.
Online Art and Essay Competition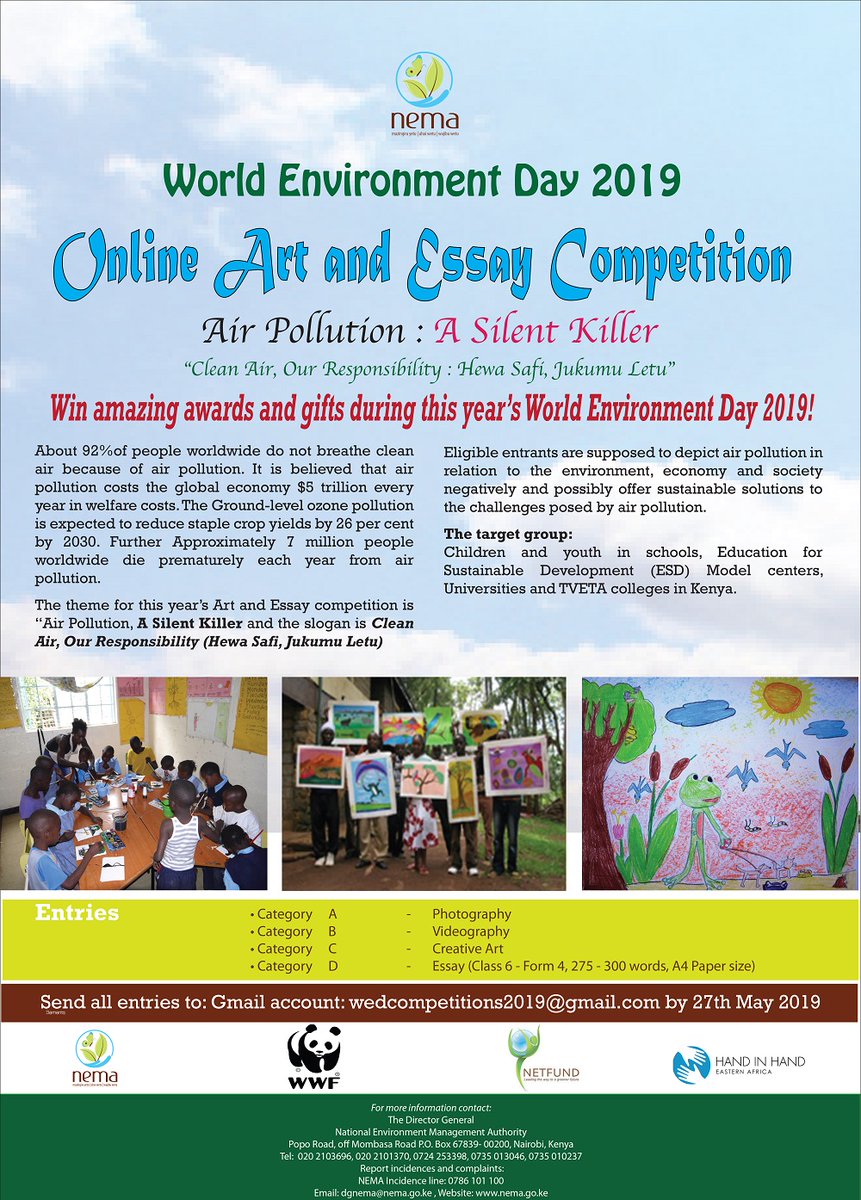 Hashtag: #HewaSafiJukumuLetu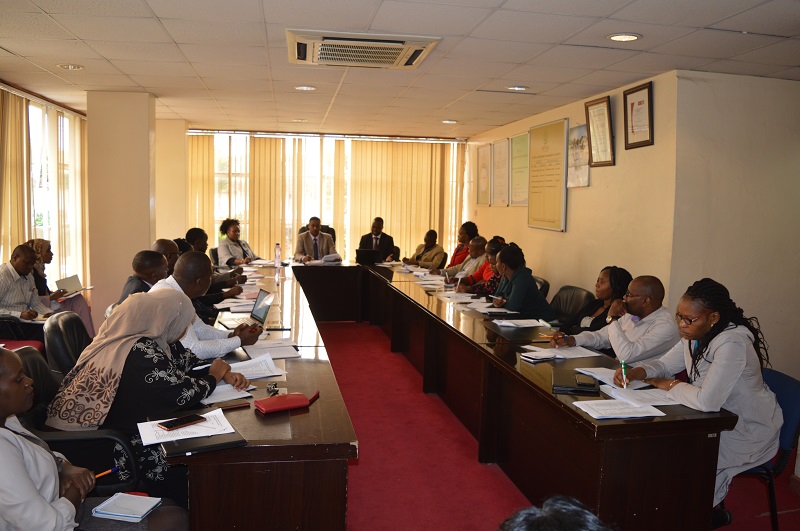 National Steering Committee Meeting at NEMA Boardroom chaired by Deputy Director Environmental Education, Information and Public Participation, Mamo B. Mamo.