Marsabit is the largest County in Kenya covering an estimated size of 66.9 square kilometres. Managing the county requires a concerted effort due to the sparse population and the vast land it covers. Despite presence of a NEMA office in Marsabit town, the Authority established a border point office in Moyale on 11th September 2020.
The office will support the environmental actions undertaken by NEMA County office in Marsabit County and Headquarters in Nairobi due to the vast nature of the County.
Speaking during the commissioning ceremony, NEMA Chairman, John Konchellah stated that the office will help in stopping smuggling of plastic bags from Ethiopia where they are still widely used. The office will also undertake other functions including waste management, environmental audits and inspections of facilities to facilitate compliance to environmental laws.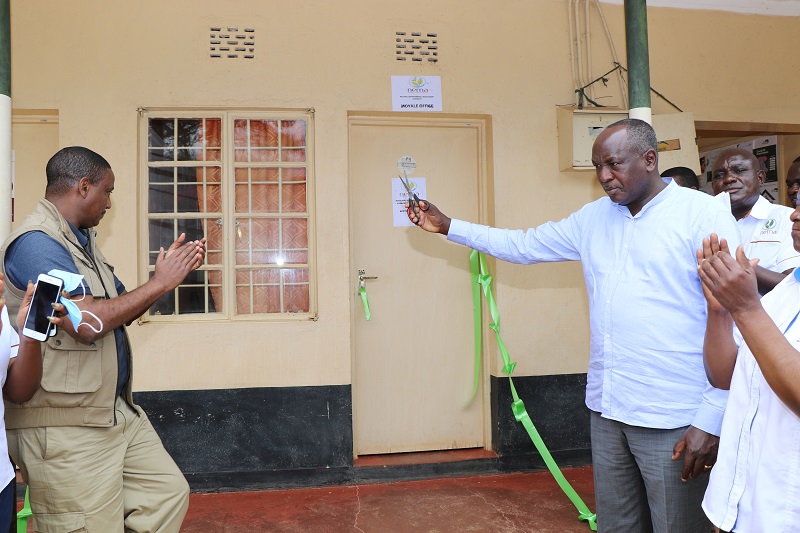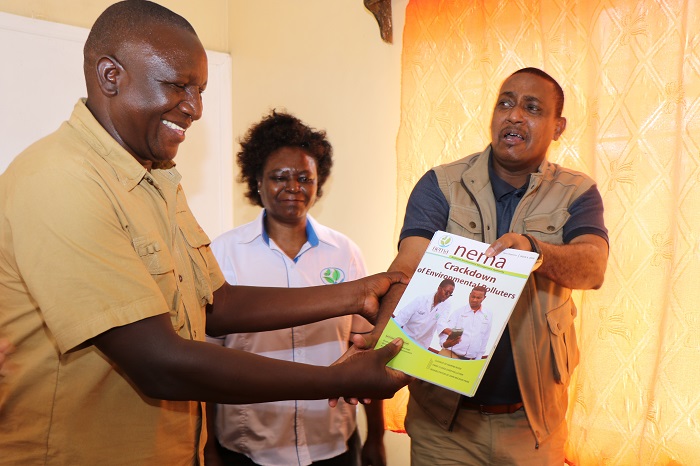 Taking stock of trees planted
Last year in October, NEMA launched a campaign to plant 1 million trees in Marsabit County. During the visit, the board planted a total of 9,200 were planted in Badasa forest and Tiigo primary school. The board went back to take stock of the trees planted during the period. To the amusement of the board, 99 percent of the trees planted in the school and the forest survived.
The Authority has adopted Tiigo primary school located in Chalbi desert to change its ecological status. The Authority also honoured the pledges made last year to donate two-ten thousand litres tanks to help in watering as well as for consumption. The school also received branded waste bins to assist the school in management solid waste.
Warning against discharging to environment
The Authority also warned hotels in Isiolo discharging untreated effluent to the environment that they will be closed if they don't apply for the Effluent Discharge Licenses and adhere to the conditions therein. This follows complains from locals that hotels within Isiolo towns were discharging waste into the environment and water bodies.
Mr. Konchellah stated that individuals and firms still using, importing and manufacturing the banned plastic bags that they will be apprehended.
Sand harvesting is a big problem in Isiolo County and has led to massive degradation in the vast lands especially during the rainy seasons. For this reason, any sand harvester were ordered to get the necessary approvals before undertaking in any of such activity. Mr. Konchellah said this during the courtesy call to the Isiolo County Commissioner, Herman Shambi where they also planted trees at the NEMA Isiolo green point.